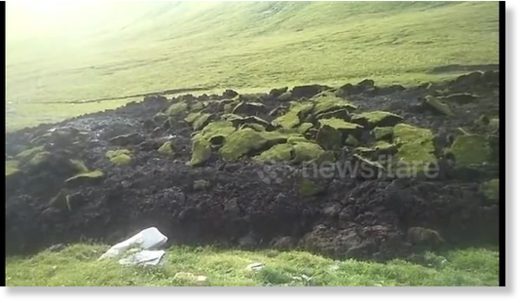 Impressive footage has emerged of melting permafrost slowing churning up grassland on the Tibetan Plateau.
The video, filmed in Yushu Tibetan Autonomous Prefecture in China's southwestern Qinghai Province on September 7, shows mud and grass being churned up in a process known as solifluction phenomenon.
It happens because permafrost is impermeable to water - any soil on top of it may become waterlogged and slide downslope due to gravity.
Several families and a farm were affected by the incident.
The farm has had to relocate.