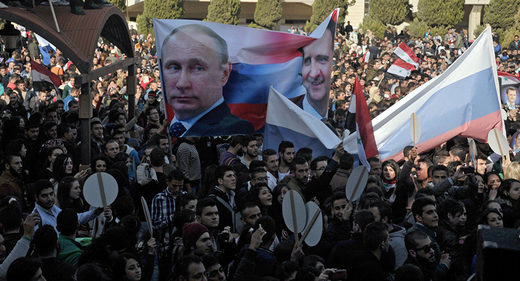 Russia has made an invaluable contribution to fighting terrorism in the Middle East, according to Wiam al Wahab, former Lebanese minister and leader of the Tawhid Party (Arab Unitarian Party), in a conversation with Sputnik.
"[Terrorism] is a very dangerous phenomenon. It would have ruined the Middle East without Russia's involvement. I'd like to say that Russia has contributed a lot to maintain the current fragile balance in the region. Russia helped rescue our region from the terrorists' embrace of," Wahab told
Sputnik Arabic
.
He added, "The decision of Russian President [Vladimir Putin] to engage in Syria saved millions of lives in the Middle East."
According to the politician, Moscow turned the tables on the Middle East, challenging the West's policy in the region.
"Without Russia's involvement the West would have continued to support various militant groups to destabilize the Middle East," he claimed.
Moreover, Wahab pointed to the difference between Moscow's foreign efforts and Washington's foreign policy, including in the Middle East and the rest of the world.
"Russia has portrayed itself as a country ready for peaceful cooperation with any partner while the United States still wants global dominance. In particular, Washington uses the dollar and the UN Security Council as leverage over Moscow. At the same time, Russia uses its veto right in the UNSC and develops cooperation within BRICS to cut its reliance on dollar," the Lebanese politician said.
Wahab stressed that the Russian-Lebanese relationship has a good potential for growth.
"Russia has reinstated its presence in the Middle East. I think that Moscow will stay in Syria for the long-run. This is why the Lebanese government should focus on developing cooperation with Russia," he said.
Wahab is currently on a visit to Russia and, according to him, he will discuss the situation in Syria with his Russian counterparts.
"Stability in the neighboring regions would guarantee stability for Lebanon itself. All countries in the Middle East are interconnected and interdependent," the politician concluded.
Since the beginning of the Syrian civil war in 2011, Lebanon has faced a number of security challenges. The Lebanese army and the Shia militia Hezbollah have been on high alert amid the conflict and have been preventing attempts by terrorists to gain a foothold in Lebanon.
On July 18, the Lebanese prime minister announced that the Lebanese armed forces would be dispatched to the Lebanese-Syrian border in order to fight against Daesh. Hariri explained this decision through the increased number of Daesh attacks on Lebanese security forces.
Earlier this week, the Lebanese military announced a large-scale military operation against Daesh along the Syrian border.
Currently Daesh controls over 54 square miles of Lebanese border territory in the mountain regions of Ras Baalbek and Al Qaafrom and 21 square miles of territory along the Syrian border.