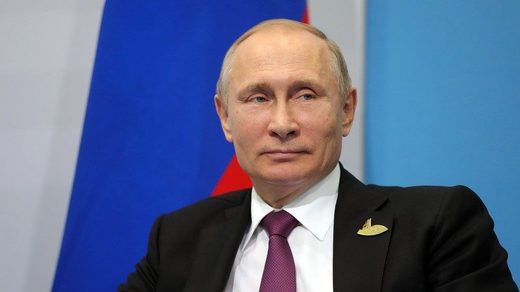 Decency* is the most important quality of the leader in the modern world, the Russian president believes
.
"Honesty.* This is superimposed on everything else. If this basis, if this foundation, is not there, all the rest is meaningless,"
Putin said at a meeting with employees of the Lebedinsky Ore Mining and Processing Plant,** answering the question: what key qualities, in his opinion, should be inherent in the leader in the modern world.
However, the president noted, the leader needs both professionalism and modern knowledge. Therefore,
he believes, the second important quality of the leader is the ability to learn constantly from those who are better than you, in this or that area
.
Today, on the eve of Metallurgist Day, the head of state visited the Lebedinsky Mining and Processing Combine (GOK) celebrating its 50th anniversary. In the presence of Vladimir Putin, they launched the third shop for production of hot briquetted iron.
*This key word had your translator scurrying to my biggest Словарь. The words "Decency, Honesty" lead the choices, but there is also the idea of proper priorities: The key word is Порядочность. This is an abstract noun suffix (ность) on порядок, which is familiar in the phrase в порядке. "В порядке" means "in order," "in good form," everything in its place. The phrase I used in the headline "a sense of decency" is my best shot...

**"Lebedinsky Mining-Refining Plant is the largest enterprise in Russia and the CIS for the extraction and enrichment of iron ore, the production of high-quality iron ore raw materials and metal resources. It is the only producer of hot briqetted iron in Russia and the CIS. Lebedinsky Mining and Refining conducts open-cast mining of an iron ore deposit, the proven reserves of which are 3.9 billion tons.The main types of commercial output of the Lebedinsky plant are:Iron ore concentrate; non-fluxed pellets; fluxed pellets; hot briquetted iron." Translated from Metallo.