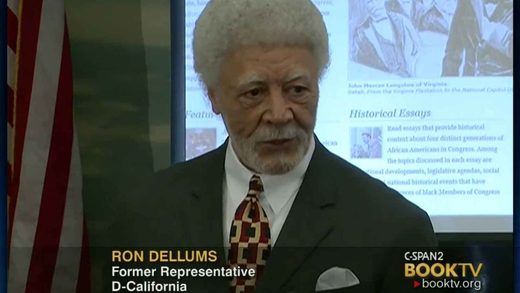 Ever since they lost the election, the Dems have been hard at working constructing an alternate reality in which they were longtime opponents of Putin, rather than appeasers.
The only trouble with that fake reality is... reality.
Every time they dig up a new angle, it backfires. And their latest incarnation of the scandal is
another case in point.
Radical left-wing icon former California Democratic Rep. Ron Dellums was a hired lobbyist for Natalia Veselnitskaya, the Russian lawyer who met with Donald Trump Jr. June 9, 2016, the Daily Caller News Foundation Investigative Group has learned.

Dellums, who represented liberal San Francisco and Oakland, Calif., is a long-time darling of left-wing political activists. He served 13 terms in Congress as an African-American firebrand and proudly called himself a socialist. He retired in 1996.

The former congressman is one of several high-profile Democratic partisans who was on Veselnitskaya's payroll, working to defeat a law that is the hated object of a personal vendetta waged by Russian President Vladimir Putin....

This is not the first time Dellums' advanced the interests of dictatorships. As a congressman, he was fond of Cuban President Fidel Castro, and he supported Cuba's military intervention in Africa.

Dellums also sued President George W. Bush's 1991 military effort to liberate Kuwait after Saddam Hussein invaded the country.
This is the typical sort of treason that lefties are usually involved in. And it's why they make such excellently useful fifth columnists.
Daniel Greenfield, a Shillman Journalism Fellow at the Freedom Center, is a New York writer focusing on radical Islam.