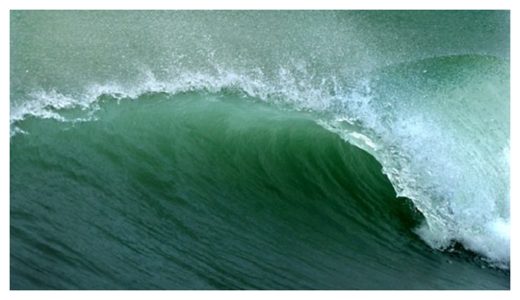 A giant wave south of New Zealand earlier this weekend was the
biggest ever recorded by a buoy in the Southern Hemisphere - and scientists expect even higher waves to follow over winter.
The
19.4-metre wave - higher than a five-storey building
- was captured by
a newly-deployed buoy
in the Southern Ocean on Saturday morning.
Waves in the area are among the biggest in the world, and researchers say this one "isn't as big as it gets".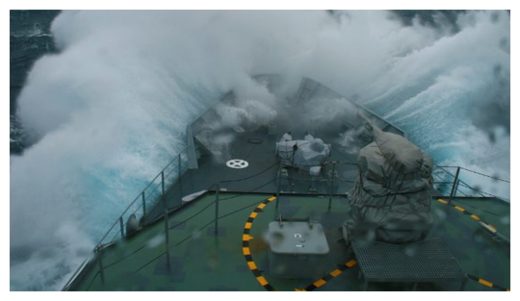 "There's a possibility we'll get something even bigger, and we are starting to get towards the biggest waves ever measured anywhere,"
says David Johnson, the technical director of MetOcean, which partnered with the New Zealand Defence Force to deploy the buoy in February.
"The main excitement is, basically, we're measuring something in a place that's never really been measured before, and we're capturing some quite exceptionally large waves."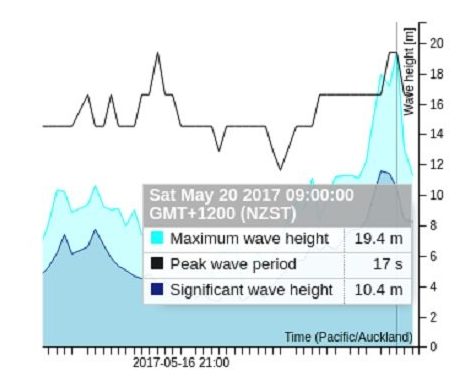 Saturday's wave was some way off the world's highest individual wave: in 2013, British scientists one about 27 metres high in waters northwest of Scotland.
The New Zealand buoy is the southernmost that's ever been deployed, and if one went further south, it would likely capture even bigger waves, Johnson says.
Before the buoy, Kiwi scientists relied on satellite data for estimates of "significant wave height" - a rather technical average across several waves, on which
"biggest wave" records
are usually based.
The buoy offers a greater level of accuracy of data about individual waves, and helps build a sharper picture of conditions in the Southern Ocean.
Its primary purpose is to collect information that helps NZDF design its future vessels with a greater understanding of conditions in the Southern Ocean.
"At the moment, when they're designing these vessels, there's very little understanding of the sea states they're going ot have to deal with. Obviously for safety of personnel and what-not, that's extremely important," Johnson said.
It also provides for scientists modelling and measuring waves, both in New Zealand and around the world.
The buoy runs on solar power, and a lack of sunlight in the Southern Ocean over winter may thwart its ability to record wave heights, but there's "an outside chance" that it may do, Johnson says.