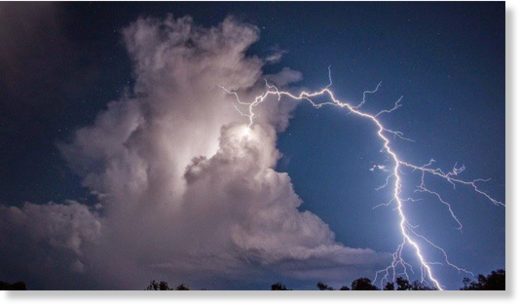 Seven persons, including three children were killed and two others injured when lightning struck them in Bihar today, police said.
A 30 year-old woman Gulo Devi and her one-year-old son were killed when lightning struck their house
in ward number one of Sakhatia bazar under Gopalpur police station area in Bihar's Naugachhia police district, Gopalpur police station in-charge Shiv Yadav said.
In Sitamarhi district,
two persons, identified as Shivji Pandit (45) and Sanjay Ram (35), were killed in different villages of Bathnaha police station area after lightning struck them
, Bathnaha police station in-charge S K Sharma said.
Julie Devi (22) and her infant son were killed when lightning struck them
in Katiriya bazar under Rangra police station area of Bhagalpur district, police said.
In another related incident in Maheshpur village under Phalka police station area of Katihar district, one Bado Mandal's
thatched house was destroyed after it caught fire due to lightning as a result Mandal's three year-old son Vikram was killed
, while his wife Janki Devi and one year-old daughter sustained burn injuries, Phalka police station in-charge Ranjit Chaudhary said.