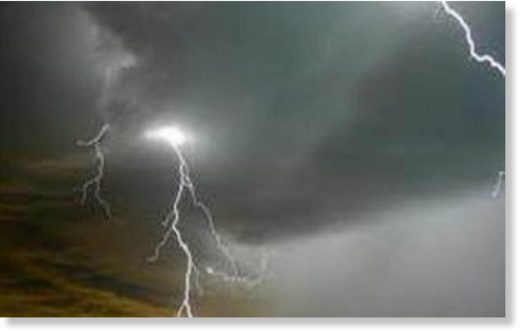 At least five people have been killed when lightning strike different coastal districts as the stormy weather continues across the country.
Three people were killed in Chittagong and one each in Patuakhali and Bagerhat on Saturday.
Sanaullah Shamim, 33, and Mohammad Didar, 40, were struck by lightning while bringing cattle home at Sandwip in Chittagong, Sandwip Police Station OC Moshiur Rahman told bdnews24.com.

Housewife Noor Banu, 40, of Fatikchharhi in the same district died after being struck by lightning at her homestead during a storm, said Bhujpur Union Parishad Acting Chairman Abdul Hamid.

The victim in Patuakhali's Rangabali was also a housewife. Manju Begum, 35, was out in the field adjacent to her home to harvest mung beans when lightning struck her, said Rangabali Police Station OC Shamsul Arefin.
In Bagerhat, one Shahidul Islam, 28, died after being struck by lightning while going to a market near his home, Kachua Police Station OC Kabirul Islam said.

In May last year, at least 50 people were killed in similar incidents in a day.
The former director of the now-defunct SAARC Weather Research Centre, Sujit Kumar Debsharma told bdnews24.com at that time that every year about 300 people die in Bangladesh due to the thunderstorms.
Thunderstorms are common phenomena in this season of the nor'wester, he said. Generally, thunderstorms occur between March and May, and may also occur in October-November.
He said that when cumulonimbus clouds form, thunderstorms occur.
Cumulonimbus is a dense towering vertical cloud associated with thunderstorms and atmospheric instability, forming from water vapour carried by powerful upward air currents.