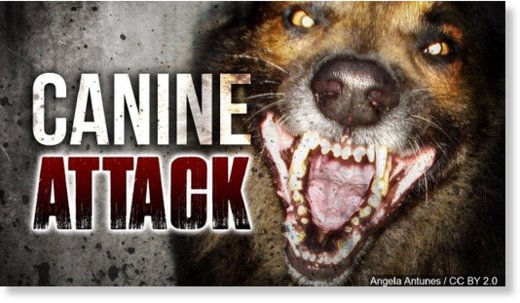 Dogs attacked 53 people and 80 animals in Tauranga in the last six months of 2016.
The 133 attacks in the six months to December 31 means the city is on track to far surpass the 181 attacks in the full year to June 30, 2016.
The data obtained by the
Bay of Plenty Times
revealed that in the year to June 30, 2016, dogs in Tauranga city attacked 81 people and 100 domestic animals.
Last year the
Bay of Plenty Times
reported on four separate attacks which left 32 sheep and lambs dead. Tauranga's animal control officers have not been able to find the dogs responsible for the maulings.
Bellevue property owner Ann Graeme, who lost 14 sheep and two lambs in November, said she and her husband had spent almost $1000 on replacing their flock and putting up more fencing.
Mrs Graeme said it was not just the financial loss but the huge emotional toll it had taken on her and her husband.
"We are having to adopt a number of strategies to try to keep the sheep safe, including moving them closer to the house at night," she said.
"At the end of the day it's not the dog which is bad, it's bad owners who do not feed their animals properly and allow them to roam that causes this heartache."
Alan King, Tauranga City Council's acting animal services team leader, said the increase in reported attacks could be put down to greater awareness of the need to inform the council.
The council was undertaking a review this year of its Dog Control Bylaw, which included a recommendation that all menacing dogs be neutered, he said.
Of the 11,755 registered dogs, 25 were classified as dangerous and 163 as menacing due to the particular breed or what the dog had done, he said.
Meanwhile, the council, with funding from Internal Affairs, had begun inviting some owners of registered menacing dogs to get their dogs neutered for free, he said.
Alison Curtis, Western Bay of Plenty District Council's regulatory and monitoring manager, said since October 14 it was mandatory for all menacing dogs in the area to be neutered.
Out of the total registered population of 8904, 133 dogs were classed as menacing and 21 as dangerous.
In the Western Bay of Plenty District Council area there were nine reported dog attacks on people and 41 on animals in the six months to June 30, 2016.
Across the whole of Western Bay region there were 310 reported attacks in the year to June 30, 2016 - 10 fewer than the previous 12 months.
Source: Bay of Plenty Times