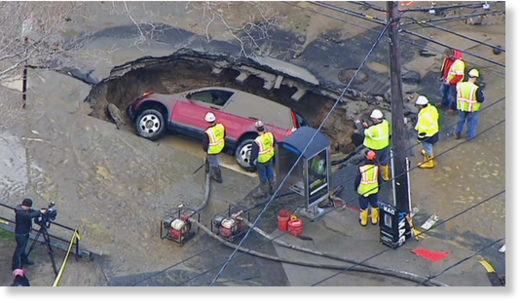 A huge sinkhole swallowed an SUV after a 12-inch water main break flooded streets in Hoboken, New Jersey, Tuesday morning.
Chopper 4 showed the muddied red SUV on its side as workers stood around the waterlogged pit on Willow Avenue between Fifth and Sixth avenues just before 7:30 a.m. No one was in the vehicle; it had apparently been submerged and workers only noticed it once the water receded.
Utility company Suez was investigating the break. It said no customers were without water by 9:30 a.m., and repairs were expected to be completed by early afternoon.
Streets were shut down in the area as crews worked to repair the main. Some NJ Transit bus service was rerouted.
The cause of the break is under investigation.