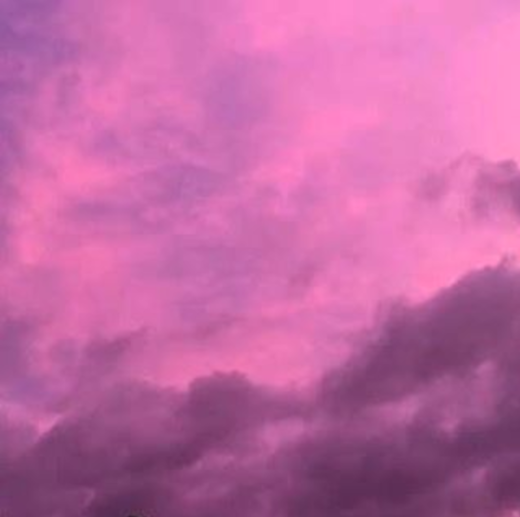 Houston-area residents woke up to a colorful view as severe thunderstorms began to roll in Monday morning, and this time, it wasn't a rainbow.
The sky lit up with vivid shades of pink and purple as the sun rose — and social media users couldn't help but connect the stunning sky's magenta hue with Prince's famous "Purple Rain" song.
It was unlike anything residents had seen before.
"It was raining pretty bad and I just woke up to see what was going on and saw this amazing sky," Bruna Pantarotto Souza from Spring, Texas, told CBS News. "I've never seen this before."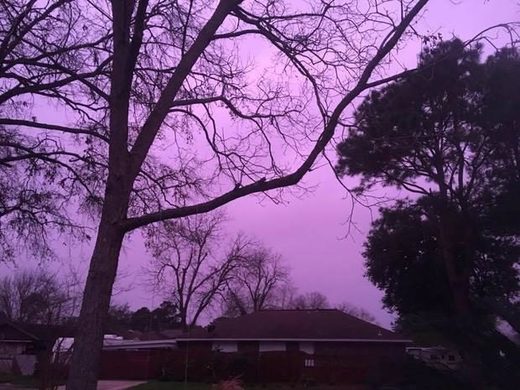 Patricia Howard was also mesmerized by the sky's beauty as she stepped outside her home in Texas City around 6:45 a.m.
"I have never seen anything like it before," Howard said. "And yes, 'Purple Rain' is definitely stuck in my head now!"
Skywatchers say the purple glow lasted for about two hours. Some reported seeing the colorful sky as early as 5:30 a.m. and say it started to fade to gray around 7:15 a.m.
"I was astonished... We have seen the red skies before but never purple," Zari Flores, from Houston, added.
Elizabeth Bowman of Friendswood, Texas, also couldn't stop humming "Purple Rain" after witnessing the colorful sky.
"It was for sure the theme, it just fit so well," Bowman told CBS News. "I've seen the sky a pinkish color, but never this bright of purple."
The National Weather Service (NWS) issued a severe thunderstorm warning in several Texas counties Monday morning, including Fort Bend, Grimes, Harris, Montgomery, Walker and Waller until 6:30 a.m.
Light to moderate rain is expected to continue moving northeast across southeastern Texas throughout the day, the
NWS forecast
.
It's unclear if the purple sky will return, but residents are hopeful.
"I thought it was absolutely gorgeous," Howard said.