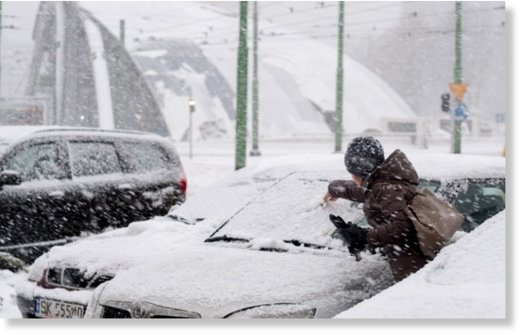 Almost 16,000 households across Poland were left without electricity on Wednesday after heavy snowfall and fierce winds downed power lines.
Forecasters have said that regions close to the mountains may see up to half a metre of snow over 24 hours
from Wednesday but added that heavy snowfall is not expected in most other areas of the country.
Meanwhile, temperatures are set to plunge at night as arctic air arrives in Poland from the north. T
he mercury in northeastern Poland is expected to drop to minus 17 degrees C.
The authorities have warned that homeless people may be in danger unless they find shelter.
Source: IAR/PAP