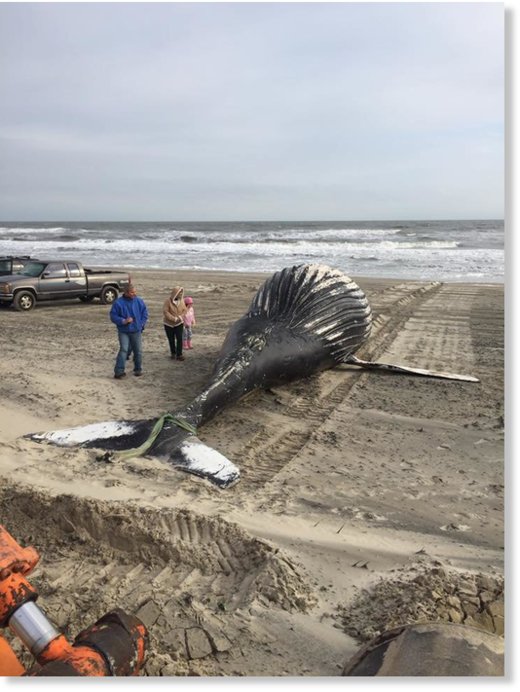 A whale was found stranded on Carova Beach Wednesday.
Kim Amedola with the National Oceanic and Atmospheric Administration said the whale was initially reported to be dead and floating off the shore of Virginia. The whale then ended up stranded in Carova.
The National Park Service performed a necropsy on the whale Wednesday morning. It was determined to be a 29-foot, juvenile female, with a fair amount of decomposition. Researchers tried collecting samples, but because the whale was so decomposed, they couldn't get as many as they normally would.
It takes about a month to get the pathology results back. As of now, researchers aren't sure why the whale stranded itself.
The National Park Service buried the whale carcass.