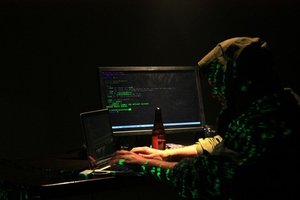 Donald J. Trump won the U.S. election by a landslide but butthurt, sore liberal losers are not having any of it.
Instead, as we've seen,
they've turned to malevolent tactics
in an effort to express their disapproval of the democratically elected billionaire real estate tycoon.
First they tried rioting and that didn't work. Then they tried sending death threats to electoral college members and that failed. The 'fake news' narrative also failed. Jill Stein's recount was an epic fail, but only after she had carted away $6.3 million dollars from the gullible voters she scammed as part of her election recount campaign
Now since all of the above failed, they've turned to another tactic - which, I might add, is probably not the last one in their arsenal.
Spoiler alert: It failed overnight.
This time it's
The Washington Post
attempting to
insult our intelligence by pushing the notion that Russia helped Trump win the White House
by leaking hacked information to Wikileaks.
Here's an excerpt from the
Pos
t's ridiculous fake news story:
"Intelligence agencies have identified individuals with connections to the Russian government who provided WikiLeaks with thousands of hacked emails from the Democratic National Committee and others, including Hillary Clinton's campaign chairman, according to U.S. officials. Those officials described the individuals as actors known to the intelligence community and part of a wider Russian operation to boost Trump and hurt Clinton's chances."
This information came from a factually incomplete and shonky CIA report that cannot be trusted. This is evidenced by the fact that later on in the article, they essentially debunked themselves:
The CIA presentation to senators about Russia's intentions

fell short of a formal U.S. assessment produced by all 17 intelligence agencies.

A senior U.S. official said there were minor disagreements among intelligence officials about the agency's assessment, in part because

some questions remain unanswered

.



For example, intelligence agencies do not have specific intelligence showing officials in the Kremlin "directing" the identified individuals to pass the Democratic emails to WikiLeaks, a second senior U.S. official said.

Those actors, according to the official, were "one step" removed from the Russian government, rather than government employees. Moscow has in the past used middlemen to participate in sensitive intelligence operations so it has plausible deniability.
The lead agency of the intelligence community - the Office of the Director of National Intelligence has not embraced the CIA's assessment for the same reason according to Reuters.
This is not the first time a mainstream media outlet such as the
Washington Post
has run a fake news story based upon a factually incomplete investigation and it certainly won't be the last.
But, what is more concerning is that the left is willing to divide the nation, risk civil war in America and risk nuclear war with Russia simply because they couldn't get over the reality that they lost! I hope that sinks in.
The laughable thing is that not a single shred of evidence has been presented that actually proves Russia interfered with the U.S. election.
The former UK ambassador Craig Murray said
he met the DNC leaker in person and he wasn't even Russian nor did he have connections with Moscow
- he was simply a disgruntled insider.
Julian Assange has maintained all along that the source was not Russian. Trump himself has dismissed the CIA's findings about Russian hacking.
But when it comes to the crunch, who do we trust? On the one hand we have Wikileaks whose credibility and track record is essentially impeccable and then on the other hand we've got obscure and CIA sources whose entire job description is based on deception through disinformation (Google 'Operation Mockingbird' for more information).
And who actually are these 'anonymous CIA sources'? Of course, they can't tell us because they have a lot to hide but we know for a fact that they're undoubtedly the very same agenda-driven, prostrating Democratic sympathizers who are already under inspector-General investigation.
I think I know whom I'd trust. Wikileaks, hands down.
Let's not forget that these same anonymous CIA sources were the same ones who claimed Russia hacked the RNC as well but only released negative findings about the DNC.
The FBI investigated and found the RNC was not actually hacked despite CIA claims to the contrary. The FBI even offered 'conclusive proof' to the
NY Times
that the hacking did not happen but these mentally enslaved media shills weren't interested because it did not fit their fabricated narrative.
The FBI also investigated any Russian links to Donald Trump and found zero evidence.
This has also been admitted by the
Washington Post
as being inconclusive. There's also zero evidence the Russians hacked Hillary campaign chair John Podesta's emails.
It seems to me that when all else fails, blame it on the Russians.
That's what the sore loser leftists are doing by conspiring with rogue elements of the CIA to instigate an internal coup... civil unrest within the United States and overthrow a democratically elected President. This has been evidenced by the fact that electoral college members have been manipulated to not cast their votes for Trump on December 19th. Top Democrats have also put pressure on electors to 'reconsider their votes'. They could also potentially pressure members of the house and Senate to object to the electoral vote on January the 6th. Obama has also commissioned a report into the findings and guess what? That's set for January 20th - the day of Trump's inauguration. What's more, this investigation will be headed up by none other than U.S. Director of National Intelligence, Gen. James Clapper - an individual with a very shady past including lying under oath to Congress and the American people.
I can say with confidence that this is shaping up to be a very interesting showdown.
It all comes down to the fact that these insanely demented liberals will just not accept defeat! Talk about acting like three-year-old's. I wouldn't be surprised if they tried all the tricks in the book before January 20th. I'm signing off now to bring out the popcorn and prop up my feet to continue watching as the incredible mayhem unfolds.
Caleb Stephen is a freelance journalist, independent commentator, political activist and the founder and Editor-In-Chief of The Caleb Report (Calebreport.com). He is also a contributing writer and editor of WeAreChange.org. Caleb has written for and has articles published on world renowned websites such as World Net Daily, The Huffington Post, Intellihub, Natural News.com and Rense.com. Visit his website calebstephen.com and follow him on twitter @CalebsOfficial.