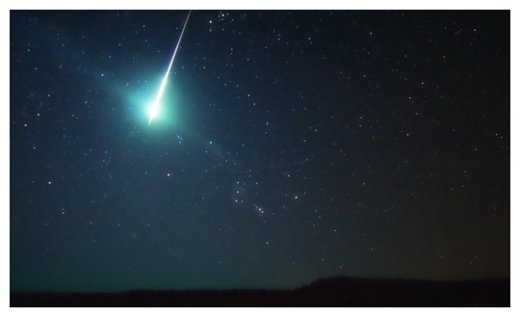 A huge ball of fire was seen streaking over Perth. People across Perth have seen a huge ball of fireball over the city tonight. Some people even said they heard explosions like fireworks in the moments afterward.
Perthites took to social media to report seeing the huge fireball streak across the sky, just after 7pm Wednesday evening.
At the time a crescent moon could be seem to the west-south-west and the first evening stars were visible, just after the sun sank.
People quickly reported on Twitter and Facebook that they had seen a fireball, that lasted around 30-seconds, and even heard explosions in the moments afterward.
JBE on Twitter wrote, "Gorgeous streaking green light in Swanbourne!"
"It was spectacular - bright green. I thought it was a flare at first," Katjo said.
People from Mandurah, Mt Pleasant, Perth's coastal suburbs all said they said the bright lights. Others said they heard loud booms around that time.
"I thought I heard like 3 fireworks going off," said Rob.
It's possible the fireball was connected to the
South Taurid meteor shower
, which peaks every year around late October and early November.
The award winning Perth
Fireballs in the Sky
app is the place to go to report sightings.
The platform took to Twitter and urged people who had seen something to download the app and report their observations - when and what direction they saw the fireball, including colour, shape and time.
The app allows a crack team of Scientists and researches predict where meteor fragments may have landed, if any actually made it to Earth before burning up.