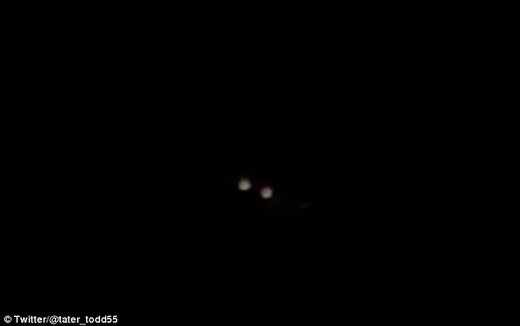 Some people have been messaging us saying they saw some strange lights in the East Valley on Tuesday.
Ashley Grayson posted on our Facebook page and said the objects she saw were flying from north to south, possibly from McKellips Road to about Warner Road and Val Vista Driver. She said that there were "airplanes being diverted."
Another guy named Todd posted on Twitter he was at the Queen Creek wash when he saw multiple lights in the sky. He
posted a video
that has explicit language.
There was also a reported sighting in Globe. Phoenix Skyhawks said they had no planned jumps tonight. The Maricopa County Sheriff's Office said it didn't receive any crazy calls.
We are working to find out what the lights were. We reached out to Phoenix Sky Harbor and Luke Air Force Base but haven't heard back yet.
DID ANYBODY ELSE JUST SEE A UFO!?
— Todd (@tater_todd55) October 26, 2016