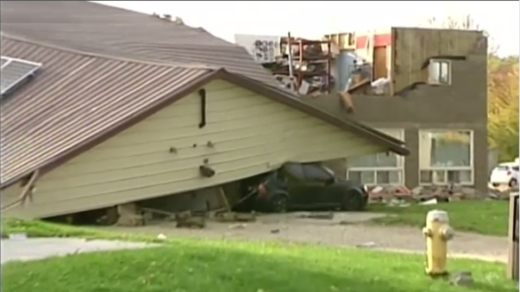 Environment Canada has confirmed it was a tornado that touched down near Stayner just west of Barrie Monday afternoon.
It was relatively small, an E-F 1.
Damage in Collingwood where trees and hydro poles were knocked over is still being assessed.
A down-burst is believed to have hit the area which blew the roof off a Mr. Transmission Shop.
This is the 11th tornado so far this year in Ontario. Normally we get 12 tornadoes a year.