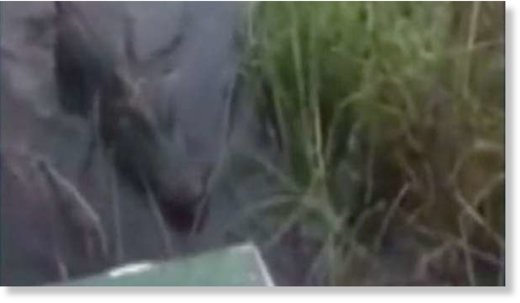 Some Brevard County, Florida, boaters came face to face with an angry alligator Wednesday night.
John Morgan and Jeff Dixon said that they were on an airboat on the Saint Johns River, when they encountered the gator.
The nearly 11-foot gator, which was blocking their path on the river, suddenly lunged at the boat and clamped down on it.
The boaters quickly accelerated and were able to get away from the gator.
The boaters said that the gator survived the confrontation, but it was still angry when they left.