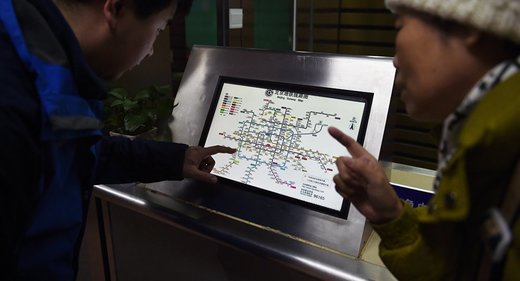 The first fully-automatic subway train entirely developed in China will be put into operation in Beijing in 2017, media reported Friday.
According to the China Radio International (CRI), the trial of the subway train on 35-kilometer-long (22 miles) Yanfang Line linking Hebei's Yanjiao and Fangshan district in Beijin will be launched in December 2016, while the commissioning is expected by the end of 2017.
Once integrated into an automatic metro system, the driverless trains will be able to run between the stations and make stops, open and close doors and return to the terminal station. It is expected that the automatic trains will run well on schedule without any delay.
The fully-automatic trains are designed by the Chinese CRRC Corporation Limited company, a state-owned rolling stock manufacturer.