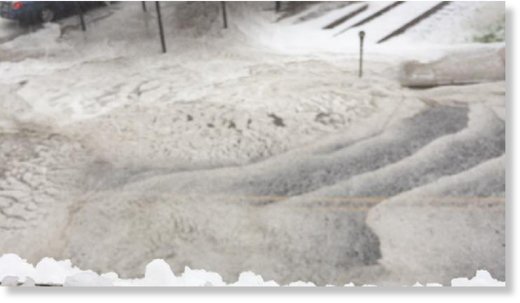 It's May. Right?
I only ask because
Red Lion, Pennsylvania looks like it's reliving a nightmarish winter right about now.
"Holy hail storm!! It's like a river down Main Street!!"
said on Facebook, where she posted three photos of the aftermath.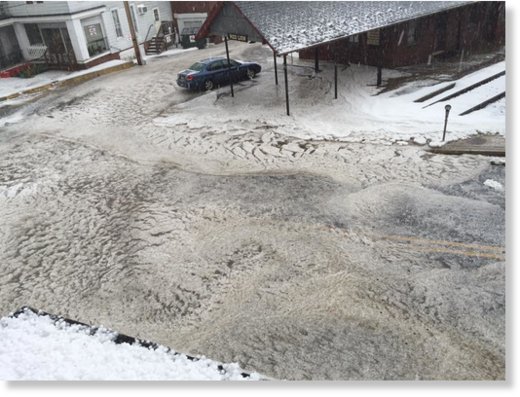 "It got dark like a thunderstorm, and then it started hailing like crazy. It probably started around 3 [p.m.], and probably lasted for 20-30 mins.," Saare said. "
Cars were all pulling over because they all couldn't see. Wind was wicked. Cherry size hail balls."