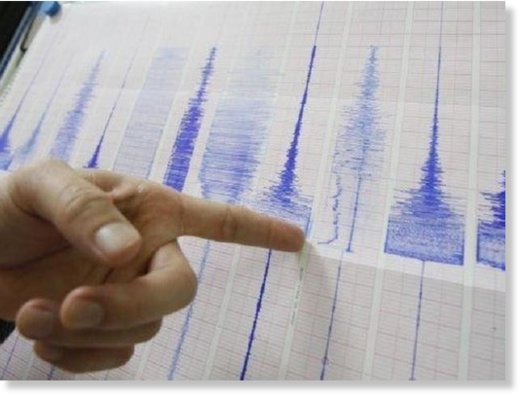 A moderate earthquake southwest of Skopje has been felt in Macedonia, Albania and some areas of northern Greece, seismologists and residents say. It was followed by a slightly smaller earthquake a few minutes earlier.
The first earthquake, which has a preliminary magnitude of 4.8,
was centered about 16 kilometers south of Vraneštica, or some 85 kilometers southwest of Skopje. It struck at a depth of 10 kilometers, making it a shallow earthquake.
About 8 minutes later, the same region was shaken by a slightly stronger earthquake with a preliminary magnitude of 4.9,
according to the European-Mediterranean Seismological Center.
It said the second earthquake struck closer to the surface, at a depth of just 5 kilometers.
The earthquakes were felt throughout the region, according to residents,
but there were no immediate reports of damage or casualties. "It was loud and pretty strong," a resident in Resen in Macedonia reported.
In Skopje, one resident reported that doors and lights began to sway.