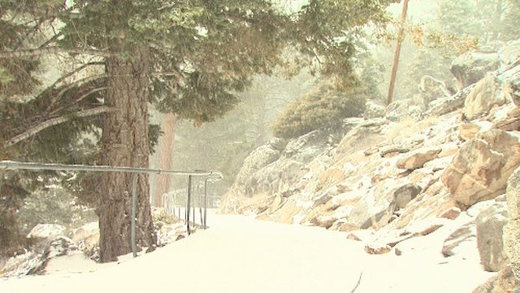 A spring storm brings winter-like conditions to the Coachella Valley. Rain drops fell on the valley floor and our local mountains got a dusting of snow.
When it's wet outside more people pop into Luigi's Barber Shop in Palm Springs to get a quick cut and dry.
"It's actually good. For some reason people don't go to work and they just feel like getting a haircut. So we get busy when weather gets like this," said Roman Ocelo Owner Luigi's Barber Shop.
Locals and tourist in the Coachella Valley enjoyed this unseasonable blast of winter weather. We talked to one man who escaped major rain in the Los Angeles area which had flooded streets.
"It was pouring in certain areas and it was pouring in Pasadena when we were on our way over," said Shawn Maestretti.
The tops of our local mountains also saw a dusting of snow. Some families at the Palm Springs Ariel tramway were caught off guard with the snowfall.
"We have done a short hike so far. We are carrying the little one and so far it hasn't been too bad. We have only had one slip and fall," said Kyle Henze who was visiting from Phoenix.
If you're thinking of having a snow day you might want to act fast. These cool temperatures won't last long.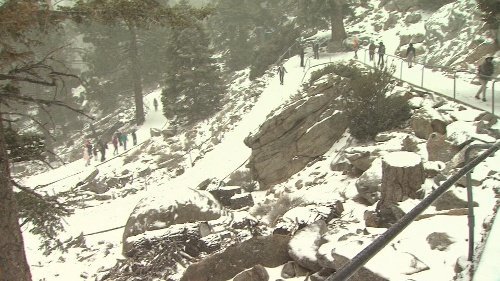 Thanks to Argiris Diamantis for these
links
.