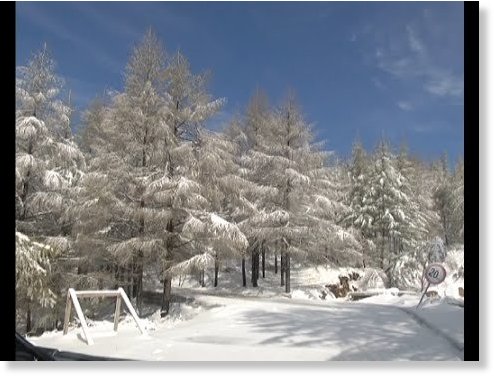 Unusual snow in May blanketed the suburb of Beijing and the mountainous region in Chengde City, north China's Hebei Province on Monday, forming an amazingly gorgeous scenery.
Thunder shower hit the Yanqing District of Beijing at dusk on Sunday, with average precipitation reaching 19.1 millimeters from 17:00 on Sunday to 14:00 on Monday. Because of the high altitude of the Haituo Mountain, where the temperature was minus 0 degree Celsius, the rainwater turned to snow.
Elsewhere, the lowest temperature in Wulingshan National Nature Reserve in
Chengde City dipped to minus 15 degrees Celsius and the depth of snow was estimated at 18 centimeters.
The current snowfall in May marks the second one in Chengde since 1991, according to local meteorological department.
"It is quite rare to see such snow and it really came all of a sudden," said Wang Jihui, staff member of Wulingshan National Nature Reserve.