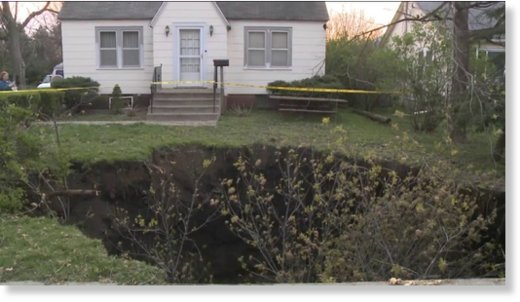 A sinkhole appeared overnight in the front yard of a south side Des Moines home and it keeps growing.
The homeowner at 4103 SW 5th Street was awakened by neighbors who noticed the sinkhole around 12:30 a.m. Tuesday when it began swallowing a hedge.
By 7:00 a.m. the hole had expanded dramatically, even sucking down a tree.

Officials say it is about 40 feet deep and still expanding.
The area around the sinkhole has been cordoned off.
Southwest 5th Street has been blocked off in the area.