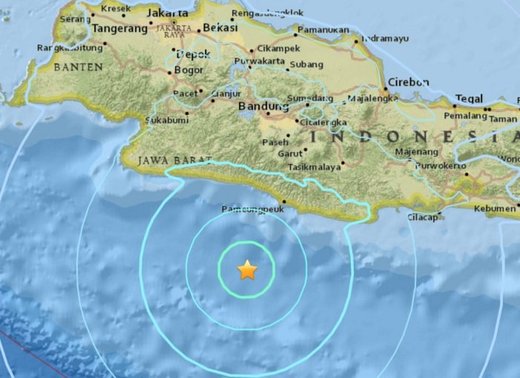 The earthquake, which struck at 9:45 p.m. on Wednesday, was centered 152 kilometers southwest of Tasikmalaya, or 163 kilometers south of Bandung. It struck about 10 kilometers deep, making it a shallow earthquake, according to BMKG, which is Indonesia's seismological agency.
BMKG, which measured the earthquake at a preliminary 6.1, said there was no tsunami threat as a result of the tremor. The earthquake was felt throughout parts of Java Island but there was no immediate word on whether it had caused any damage or casualties.
Indonesia is on the so-called 'Pacific Ring of Fire', an arc of fault lines circling the Pacific Basin that is prone to frequent and large earthquakes. In December 2004, a magnitude-9.1 tremor, one of the most powerful earthquakes ever recorded, struck off the west coast of Sumatra, unleashing a massive tsunami that struck scores of countries in the region and killed at least 227,898 people.