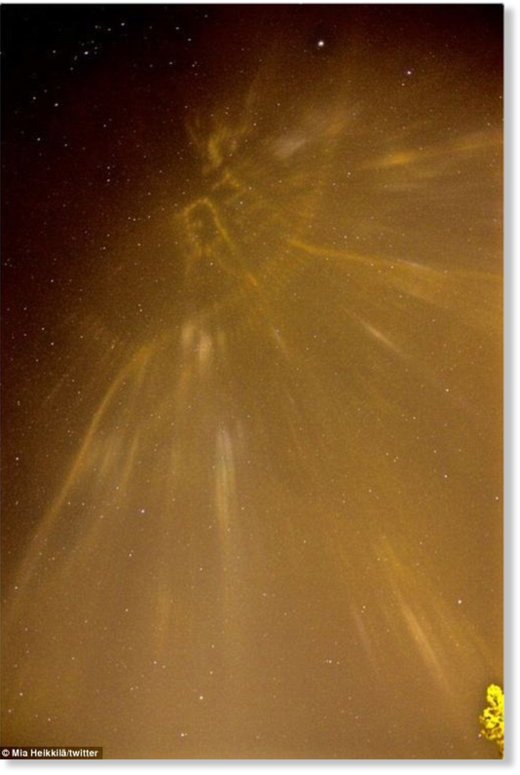 This is the extraordinary sight caught by a Finnish woman in the sky over Kauttua/Eura.
The street lights are reflected in the sky in a vertically flipper mirror image, forming an accurate map of the town.
The jaw-dropping scene was captured by Mia Heikkilä, who later posted the picture on the Space Weather website.
'People gave hints to look if the pattern matches the local map. And there it was! Exact reversed light map of Kauttua, Eura, on the sky. Now I call it #LuxEura,' she wrote.
It may look like a scene from the X-Files but the explanation is more terrestrial.
The phenomenon, known as light pillar, appear when artificial light or natural light bounces off the facets of flat ice crystals in the air, producing luminous columns in the sky.
Light pillars are relatively common in cold, Arctic regions and most people see them from the side, where they look like towers that reach into the sky.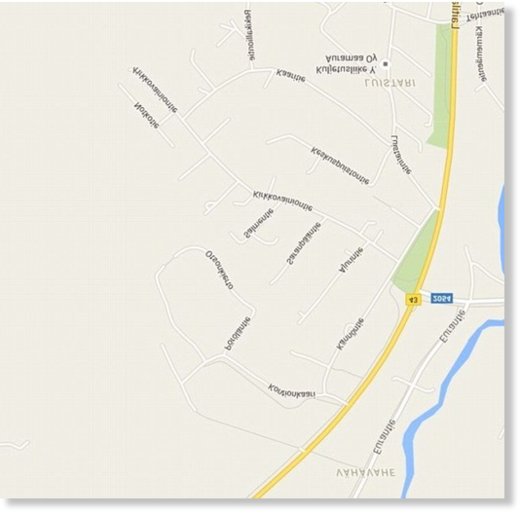 However, directly overhead a thick layer of crystals can produce a map. Heikkilä was right in the centre of the pillars rising from the town when she took the picture.
That explains why the reflection forms a very accurate map of the town.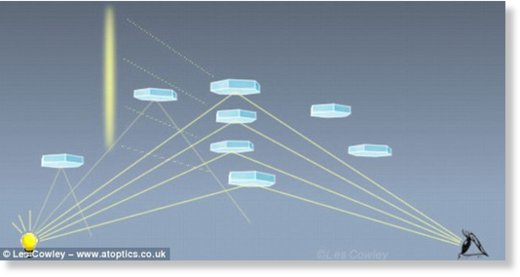 There are millions of crystals and collectively they act as a single giant mirror.
Light pillars were spotted in the sky over Victor, Idaho in January 2009 when frigid temperatures appeared at lower latitudes that winter.