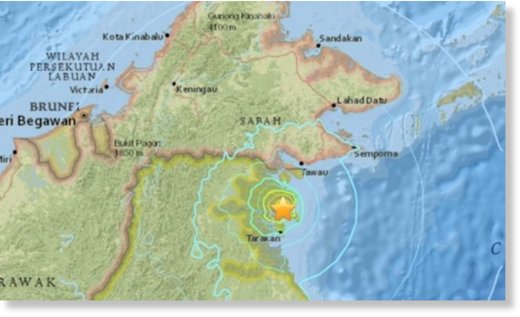 A strong 6.0-magnitude earthquake struck Indonesia early on Monday (Dec 21), the US Geological Survey (USGS) said, but no immediate damage or casualties were reported.
The quake, which was relatively shallow, struck the northeastern corner of Kalimantan on the Indonesian part of Borneo island, 34 kilometres north of the coastal city of Tarakan, according to the USGS. The agency reported the quake hitting at a depth of 22 kilometres.
Indonesia's tsunami warning centre said there was no potential for the quake to trigger a tsunami. There were also no immediate reports of damage.
The archipelago nation sits on the Pacific "Ring of Fire" where tectonic plates collide, causing frequent seismic and volcanic activity in the region.
Last month, a 6.1-magnitude undersea earthquake struck eastern Indonesia that was felt in Saumlaki and prompted some residents to run outside, though the tremor had no tsunami potential, disaster officials said.
Earlier in November, two powerful quakes struck Sumatra - an initial 6.1-magnitude undersea tremor followed hours later by a strong 6.4-magnitude quake.
Source: Agence France-Presse