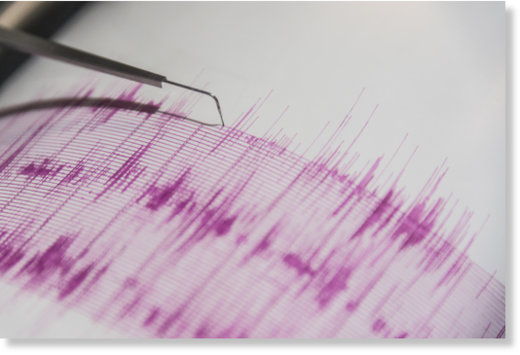 An earthquake of magnitude 7.1 struck 174km (108 miles) southeast of Indonesia's eastern island of Ambon on Wednesday (Dec 9), the US Geological Survey said.
There were no immediate reports of damage or casualties in the quake, which the USGS initially said was 7 magnitude and which occurred at a depth of 75km (47 miles).
Indonesia's tsunami warning centre said there was no potential for the quake to trigger a tsunami. Officials also said there was no damage immediately reported.
"The quake was felt strongly in Ambon and Banda, but until now there is no report of damage or casualties," Jandri Pattinama, an officer at a geophysics station in Ambon, told AFP.
"The earthquake did not cause a tsunami," said Mr Sutopo Purwo Nurgoho, Head Data Centre of Indonesian National Disaster Mitigation Agency. He said in a statement that the quake was felt most by residents in Ambon, Banda and central Maluku for up to five seconds.
"People were panicked and ran outside and stayed on the streets," he said.
The undersea earthquake struck at 5.21pm local time. Indonesia sits on the Pacific "Ring of Fire" where tectonic plates collide, causing frequent seismic and volcanic activity in the region.
Last month, a 6.1-magnitude undersea earthquake struck eastern Indonesia that was felt in Saumlaki and prompted some residents to run outside, though the tremor had no tsunami potential, disaster officials said.
Earlier in November, two powerful quakes struck Sumatra - an initial 6.1-magnitude undersea tremor followed hours later by a strong 6.4-magnitude quake.
Source: Reuters/AFP/CNA/yt