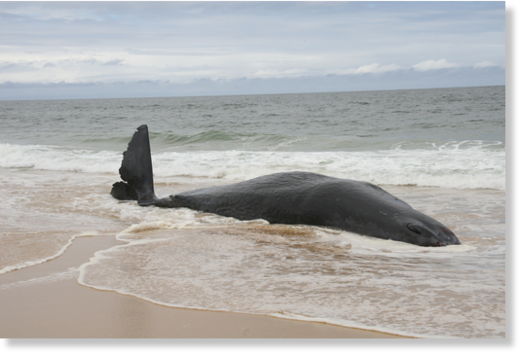 Big shark feeding on dead whale at Cape Conran shows biodiversity of East Gippsland marine ecosystem
Have you ever thought the waters off Gippsland are relatively shark free? It's true, we have nowhere near as many shark attacks as further north...but the sharks are here.
And if you want evidence, there was plenty of it at Cape Conran yesterday.
A large sperm whale beached itself at Salmon Rocks and an opportunist shark turned up for a feed.