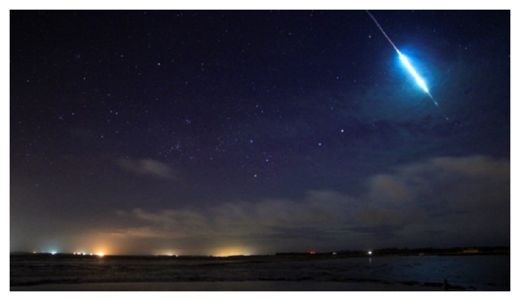 An Invercargill man accidentally snapped a picture of a bright flash of light in the night sky on Monday.
Tim Maynard was taking photos on Stead St, near the airport, when he captured a picture of a meteor. He was unaware of the light trail until he looked back over the stills.
The picture was taken using a ten-second exposure, he said.
Southland Astronomical Society president Phil Burt said meteors were common, particularly at this time of year.
"There's a meteor shower that recurs regularly at this time of year. The activity increases for some nights so you are bound to see several," he said.