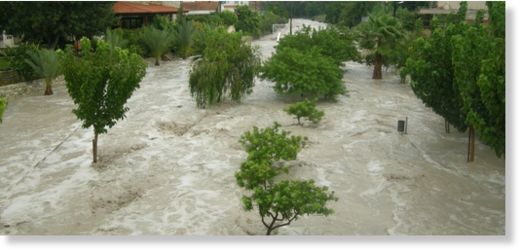 Torrential rain flooded Larnaca on Thursday afternoon, resulting in the old Nicosia-Limassol road being closed due to the heavy rain.
Police also said that the road up to the village of Skarinou has been closed.
Roads in Larnaca were drenched in heavy rain fall which led to roads being flooded.

The fire services were busy pumping water out of flooded basements in the surrounding villages of Larnaca such as Mazotos on Thursday afternoon.

Teams are continuing to clean roads of debris and to pump the roads of rain.
Police warned drivers to take extra caution while travelling, especially on the motorways.
Drivers are advised to keep a safe distance from vehicles ahead, to drive at low speeds and to keep their headlights on.
There was rain in other parts of the island but it was not as heavy.
The Meteorological Department said that the weather should improve noticeably on Friday and Saturday with sunshine and a small chance of rain confined mainly to the mountain areas. Temperatures are also expected to rise to 30°C inland on Sunday.