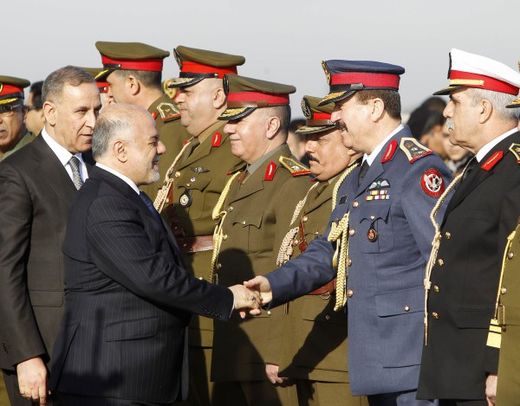 The Russian Foreign Ministry said on Thursday it would consider any request from the Iraqi government to conduct airstrikes against Islamic State inside Iraq, but said it had not yet received such an appeal
, the RIA Novosti news agency reported.
It cited the foreign ministry as saying it would evaluate the "political and military" logic of such a move if a request was forthcoming.
In an interview on
France24
on Thursday, Iraqi Prime Minister Haider al-Abadi said he would welcome Russian airstrikes against Islamic State in his country and had been receiving information from both Syria and Russia on the militant group.
"Not yet," Abadai told
France24
television when asked if he had discussed with Russia airstrikes in his country. "It is a possibility. If we get the offer we will consider it and I would welcome it."
He said Baghdad had also been receiving "massive information" from Syria on Islamic State and also from Russia.
This comes a day after Russia began an aggresive airstrike campaign in Syria.