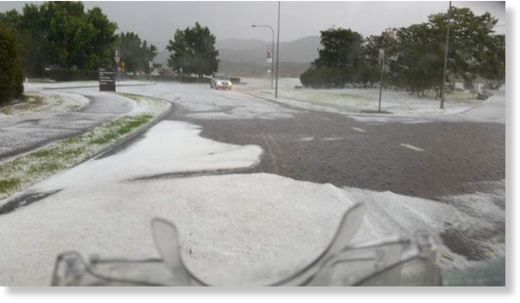 A sudden storm has sprung a surprise on coastal areas of New South Wales, blanketing the area in huge hailstones.
The wintry weather returned around lunchtime on Thursday - just a day after the temperature hit the high 20s - when the Bureau of Meteorology warned of severe thunderstorms producing large hailstones, heavy rainfall that may lead to flash flooding, and damaging winds.
Soon, people from areas stretching from Coffs Harbour on the north coast through to Port Macquarie, Newcastle in the Hunter region and the central coast, posted pictures of the hailstones.
.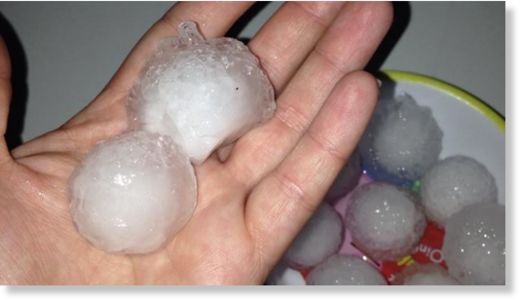 The storms appeared to pass almost as quickly as they appeared, though the bureau said at 12.25pm a more general warning remained in place for for the mid north coast and parts of the northern rivers and Hunter areas.
In the aftermath, the State Emergency Service advised people to keep clear of fallen power lines as well as creeks and storm drains.