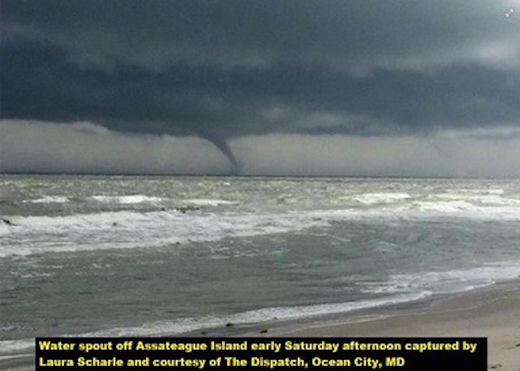 A possible waterspout and tornado activity were reported in Virginia Saturday afternoon.
Around 2:30 p.m. a possible tornado was spotted near Assateague Island, north of Chincoteague.
People on both Assateague and Chincoteague islands also posted photos on social media of possible waterspouts or tornados.
The weather service has not confirmed a tornado or waterspout.