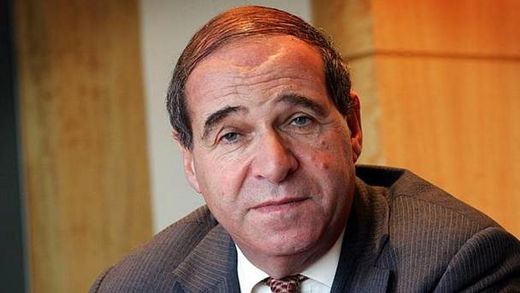 Key Westminster figures - including former Home Secretary Sir Leon Brittan - have been named in top secret files about a VIP paedophile ring.
And the series of documents are expected to shed new light on horrific abuse of children at Kincora Boys' Home in east Belfast.
Sky News
reported that after months of requests, the Government had finally revealed that papers exist naming senior figures in the 1970s and 1980s.
They include Margaret Thatcher's former parliamentary secretary the late Sir Peter Morrison, former diplomat the late Sir Peter Hayman, former minister the late Sir William van Straubenzee and Brittan.
One of the files relating to Hayman was held by the Cabinet Office but "overlooked" during a previous trawl for information.
In January the Government was forced to release details about a file prepared for Mrs Thatcher's office on the "unnatural" sexual behaviour of Sir Peter, named in the Commons as a paedophile by Geoffrey Dickens MP in 1981.
The latest documents reveal there was further official discussion about the senior MI6 operative.
Documents that refer to Straubenzee had been earmarked for destruction but National Archives officials flagged them up to the Government. The Cabinet Office has now apologised for the "flaw" in how they responded to the request for information. The papers also confirm that there had been correspondence over the abuse of children at Kincora after concerns were raised by Colin Wallace, a former Army psychological warfare expert from Randalstown.
Wallace had attempted to raise his concerns with more senior military staff in 1973, but they went no further.
Sky News
said the documents have been handed to the police and will be passed to the Child Abuse Inquiry led by Justice Lowell Goddard.
However, Home Secretary Theresa May prevented that inquiry from covering Northern Ireland, where there is a separate probe into historical institutional abuse.
Northern Ireland Secretary
Theresa Villiers
has again rejected calls to include Kincora boys' home in an inquiry into an alleged paedophile ring at Westminster, despite new British cabinet papers being uncovered concerning the Belfast institute.
Amnesty and Northern Ireland political parties want Kincora included in the Goddard inquiry, claiming that the
HIA does not have the power to compel the release of files from either the British government or the British secret services
.
There have been persistent claims that abuse at Kincora was allowed to continue in order for MI5 to blackmail politicians and members of the Establishment.
Earlier this week, an investigation by Australia's 60 Minutes programme entitled Spies, Lords and Predators heard from former Kincora resident Richard Kerr. He told the programme some of those who abused him there are "very old lords" still at Westminster. Another interviewee said Brittan abused him at Dolphin Square apartments in London. He said that "(Brittan) liked boys to dress in women's underwear and he liked to be alone in the room to punish you for wearing underwear."