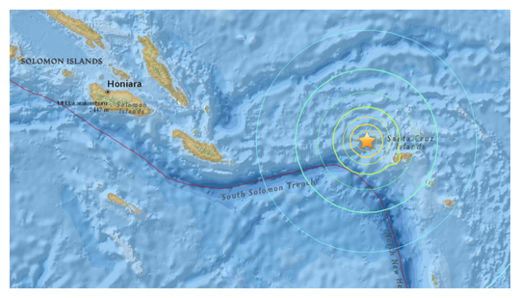 The Pacific Tsunami Warning Center issued a 300-kilometer radius tsunami warning after a shallow
7.5-magnitude earthquake
was registered some 80 kilometers off Lata, in the Solomon Islands.
The quake's epicenter centered at the depth of 12 km northwest of the provincial capital of Lata, according to US Geological Survey. While there are some 550 people living in the town near the epicenter, the preliminary warning issued by the PTWC has alerted a wide region including states from Solomon Islands and Papua New Guinea to Australia and even New Zealand.
"Hazardous tsunami waves from this earthquake are possible within 300 km (186 miles) of the epicenter along the coasts of the Solomon Islands,"
PTWC said.