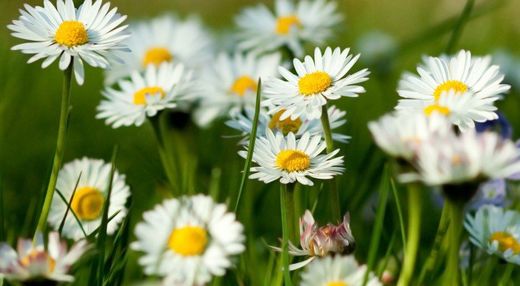 There are thousands, if not millions, of plants which boast amazing medicinal uses for almost any ailment that you can think of. Before reaching out for that prescription drug or cream, do your body a favour and look into some of these amazing natural alternatives first!
The best part about healing in this natural way is that many plants and herbs can be grown yourself, or can be purchased in a higher potency essential oil form. There is also a much lower risk for potential side effects, provided you are not allergic to the plant in question. Here are the top 5 most underrated medicinal plants!
1. Ginger
Ginger is an amazing spice to cook with. Not only does it taste great (especially when paired with garlic), it has a whole bunch of amazing medicinal benefits. Ginger is very commonly known for its ability to quell nausea, but it also has antibacterial, antioxidant, and anti-parasitic properties, and is anti-inflammatory as well! These are just a few of the many amazing uses for ginger.
The anti-inflammatory effects make ginger an incredible supplement for joint pain, menstrual pain, migraines, and more. Ginger is also great for people who suffer from indigestion; it contains protein-digesting enzymes and assists with stimulating your stomach to empty its contents.
2. Peppermint
Peppermint has many benefits to the respiratory system, for coughs, colds asthma, allergies, and tuberculosis. Rubbing peppermint oil on the chest can assist with these things. Peppermint oil has also been known to work wonders on digestive health, especially those with IBS. Peppermint tea can ease abdominal pain associated with digestion and offers gas relief.
Peppermint leaves, tea, and oil are all very easy to find. It is also very easy to grow your own peppermint in your garden! An added bonus to this is that it smells lovely and helps to keep unwanted pests away.
3. Chamomile
Chamomile has long been admired for its ability to relieve stress and make you feel relaxed, but did you know that it has a wide array of other benefits as well? According to a government organization in Germany known as Commission E, chamomile has been approved for reducing swelling on the skin and fighting bacteria! It is a powerful anti-inflammatory and also has anti-bacterial, anti-allergenic, anti-spasmodic, and sedative properties. It has been used to treat various skin disorders such as: psoriasis, eczema, chickenpox, diaper rash, and many others.
4. Thyme
Thyme is not only great for cooking, providing a wonderful flavor and aroma to your savory dishes, but it contains many beneficial flavonoids for your health! Some of these flavonoids include: apigen, naringen, and leteolin, along with thymonin, which as been shown to protect and increase the percentage of healthy fats found in cell membranes.
Thyme also contains many nutrients including vitamin C, vitamin A, iron, manganese, copper and dietary fiber.
Thyme oil also has a wide variety of topical uses including relief from problems of gout, bites, sores, arthritis, menstrual pain, nausea, fatigue, athletes foot and even hangovers! It is also a great oil for aromatherapy and can be used to strengthen memory and concentration, and calm the mind and nerves.
4. Lavender
I personally LOVE lavender! It has the most lovely, calming smell and it is my go-to oil for my bubble baths. Lavender oil has been used aroma-therapeutically to treat such conditions as: insomnia, depression, stress, and restlessness.
Lavender oil has been known to fight antifungal-resistant skin and nail infections. It can also be used to: relieve muscle and joint pain, treat skin disorders like acne, psoriasis, and eczema, soothe insect bites, kill lice and nits, boost hair growth, improve digestion, alleviate various respiratory disorders, and more.
Much Love
Sources
Comparison between the efficacy of ginger and sumatriptan in the ablative treatment of the common migraine
Spasmolytic effect of peppermint oil in barium during double-contrast barium enema compared with Buscopan.
Efficacy and tolerability of a fixed combination of peppermint oil and caraway oil in patients suffering from functional dyspepsia.
Thyme Health Benefits
Chamomile (
Matricaria Recutita
)
7 Underrated Medicinal Plants