Pirate FM has learnt almost one person a week is ending up in hospital in Cornwall after being attacked by a dog.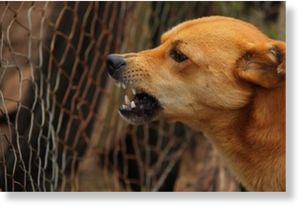 Over the last year that has included a two year old boy and a ninety-four year old woman.
Almost forty ended up needing an operation
, according to figures from Treliske.
Jessie from Redruth was attacked as a child, and then again when she set up a dog walking business.
Even though she has got the scars it has not put her off working with the animals.
She said: "I've looked at forums to see what people's opinions are and a lot of people say, 'put them down, they shouldn't be around, they're dangerous to other people and children' - and it depends, it always depends on the situation.
She blamed some of the behaviour on owners who struggle to look after or control their pets: "That's where a lot of the problems come from. They don't look after them, exercise or train them properly.
"Because of this they will have problems. Then they can accidentally bite someone - or purposefully attack somebody."
Hayle dog trainer and behaviourist Emma Davies told Pirate FM she thought the real attack figures were much higher than 48 over the last year: "A lot of them go unreported - especially if it is their own dog.
"I think a lot of people do have aggressive dogs and don't know how to deal with them or handle them. Therefore when they do take them out to the park or the beach they can cause a problem to other people.
"It's very difficult to say it's one problem. But I think people don't correct their dogs, they don't correct bad behaviour. That behaviour then escalates and it gets worse and worse and worse."