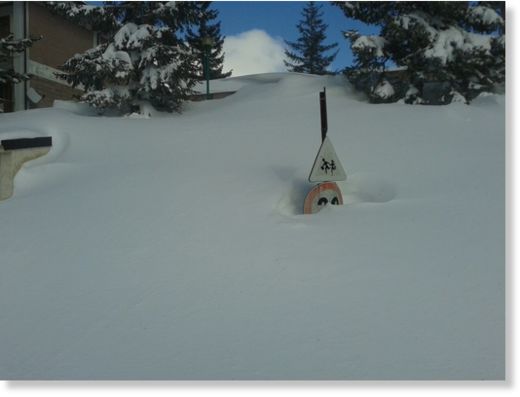 So much snow that chairlifts are buried.
Bad weather in Abruzzo has brought exceptional accumulations of snow to the Apennines, with the Majella the most affected.
It snowed nearly three meters on Majella, on the Passolanciano-Maielletta site at 1,350meters.
Accumulations are even more significant at a higher altitude.
In one of the photos, you can see the chairlift submerged in an exceptional white blanket.
With so much snow, all ski resorts in the region plan to remain open long.
See
photos and video:
Thanks to Argiris Diamantis for this link