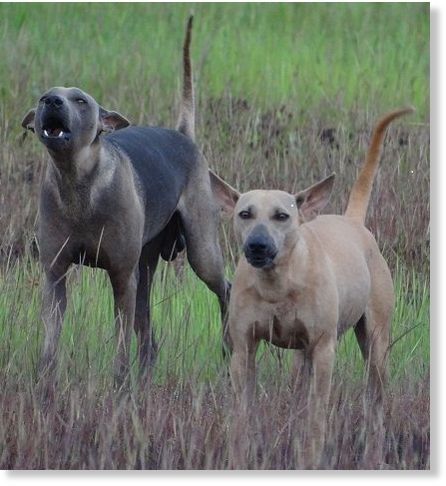 A pack of stray dogs attacked and killed a 12-year-old boy in Navayal, Bareilly, on Sunday evening,
making him the fifth victim in the region in the last 40 days.
According to reports, Ashok, along with his two friends, were attacked by the dogs that also bit the other two when they tried to save him.
Shockingly, the boy is the fifth in just the last month or so to lose his life in vicious attacks by stray dogs in the region.
Explaining the reason behind the rising attacks by strays on children, Dr Abhijit Pawde, co-ordinator at the referral veterinary polyclinic, Indian Veterinary Research Institute (IVRI), said: "Dogs are hungrier in winter compared to the other seasons. They have started attacking children as they probably are not able to feed on their regular meal."
But there is another theory floating around. Some officials as well as experts believe that ever since the clampdown on illegal cattle slaughter, the strays, denied the offal from the cattle, have been going after easy prey, which are mostly young kids.
Reacting to the latest incident, Baheri SDM Rameshwarnath Tiwari said, "It was a tragic case. The boy was the only child of his parents. After attacks on children had stopped for nearly 15 days, teams of forest department and Nagar Palika had slowed down their campaign to catch dogs. We will be more alert and vigilant and our teams will catch the dogs and release them in the nearby forest." He added that local residents are being advised to move in groups and arm themselves with sticks. Villagers have also been asked to kill dogs if they are sighted.
The attacks -- the first victim was a seven-year-old girl in January -- have led to panic in Baheri, with several people not sending their children to school anymore, fearing for their lives.
"District administration officials are making false promises and not taking any action to curb the menace in the villages," a local resident charged. "Action needs to be taken immediately to prevent more fatalities."
Meanwhile, Dheeraj Pathak, rescue chief, People for Animals, said that the stray dogs should be sterilized instead of just being released into the jungles. "This is not a solution as these dogs can come back to human settlements and start attacking children. They should instead catch dogs and keep them after sterilization in big cages and serve normal food to reduce aggression in their behaviour," he said. Dheeraj added 25-30 dogs have become feral in nature.
Pawde said forest teams would have to set a trap to identify the aggressive dogs. "To attract these dogs, teams would have to make a single child or man walk in the affected areas. It is risky but it seems the pack of dogs prefer to attack only when there is a single person."