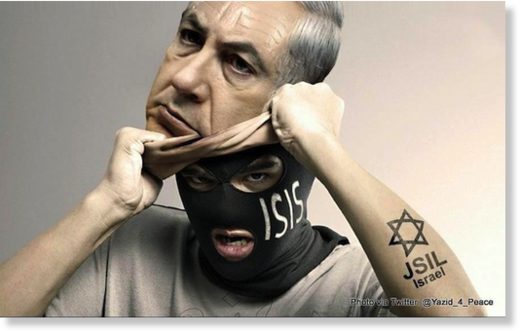 Not that it was really a conspiracy 'theory' but with General Wesley Clark (ret.) now openly admitting
"ISIS got started through funding from our friends and allies... to fight to the death against Hezbollah"
it appears the 'angel investors' cat is out of the bag. Adding that "they recruited the zealots and religious fundamentalists" Clark says 'we' create "Frankenstein." He is careful not to name names, but we ask (rhetorically of course),
which of our (oil-bearing) allies has the biggest bone to pick with Hezbollah (apart from Israel of course)?
Clark on creating
Frankenstein...
Which explains, as MiddleEastEye notes,
the questions about ISIS' rapid geopolitical expansion despite lack of enthusiasm for its cause among ordinary people...
...a puzzling matter exists. While al-Qaeda during its most violent phases won the support of many people in the region, IS is hardly popular. Even the support of Salafist jihadists here and there is diminishing.

In fact, while many despise them, conspiracy theorists are busy linking them to Israel, the US and other Arab regimes, which could be considered the ultimate disavowal of the group.
Not only does IS seem to have no strategy of its own, but its "strategy" is inexplicably and enigmatically consistent with those who are seeking to maintain military intervention, regionally and internationally, as the only way to handle Middle East crises.
* * *
Now let's see: whose strategy is to keep the middle east on constant edge?