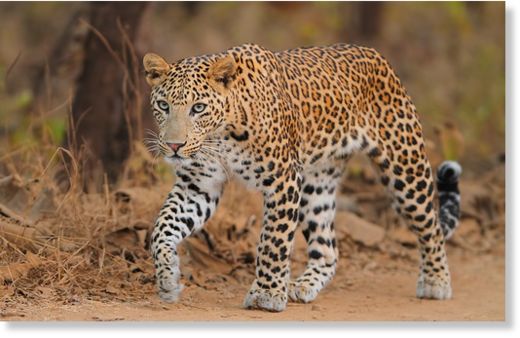 Man-animal conflict has played havoc with the lives of people in almost 14,000 villages which are located near forest areas. Figures point to the massive extent of damage, and the many lives lost.
Since 2000, when the state was formed, around 400 people have died in attacks by animals. Of these, 241 were believed to have been killed by leopards alone.
As for animal casualties, around 800 leopards, 90 tigers and 280 elephants have reportedly died in these encounters. However, the state forest department is yet to get its act in place. It cites shortage of staff and limited weaponry as the biggest stumbling blocks in ensuring proper patrolling of the forests.
Meanwhile, people living near the jungles are losing patience. Forest guards have been held captive, and leopards trapped in cages have been set afire. In fact, such is the state of panic that villagers live in constant fear that wild animals may attack them, or their cattle anytime. The forest department, in order to pacify the infuriated villagers, has been enlisting professional hunters. But this has hardly helped calm down tempers. In fact,
last year itself, around 25 people were killed by leopards
. Acknowledging the gravity of the problem, Dinesh Aggarwal, state forest minister said, "The increasing incidents of leopard attacks on humans in the state is a matter of serious concern. This is happening because both the prey base and the forest areas have shrunk to a great deal and the leopards have begun straying into human habitat for easy food."
In order to do some damage control, the forest department recently trained some of its staff in tranquilising and safely releasing the leopards responsible for human attacks into the forest. Other projects, officials, said, are also in the pipeline. DVS Khati, chief wildlife warden said, "Some basic but essential steps have to be taken to mitigate human-animal conflicts which include creating arrangement of sufficient street lights in the villages. The bushes, too, have to be cleared so that the leopards do not get cover to hide. People must not venture out in dark and be alone near the forest area. Even during day time, they should not go deep into the forest infested with leopards."
To resolve the problem of shortage of prey in the forests, he added, "The wildlife department will create enclosures in the hill areas where prey species such as cheetal, sambar, boar etc will be bred and then left into the forest area so that the leopards get sufficient food in the forest only and do not attack humans. However, it is a long term project which will take a few years to yield results."