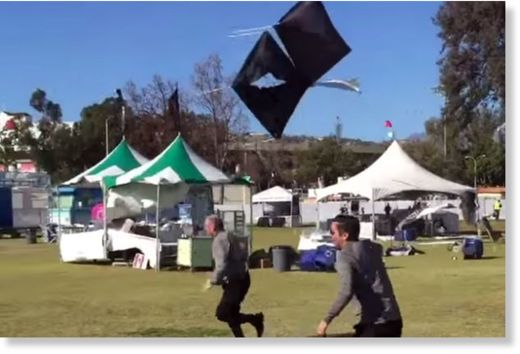 Four people were injured as tents and marquees were sent flying through the air when a freak tornado-like wind tore through a US music festival.
The violent gust was caught on camera at Fan Fest, in Pasadena, as terrified crowds ran for cover near The Rose Bowl outdoor athletic stadium.
People can be heard screaming shortly after a black gazebo is whipped up into the air.
It spirals in the wind, surrounded by smaller pieces of debris - and then smashes into a parked car.
The festival tent is then followed into the skies by much larger marquees, including one inflatable which flies around 30ft into the air.