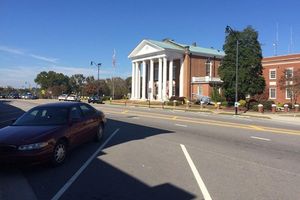 North Carolina officials are responding to a shooting at the courthouse in Nash County, about 45 miles east of Raleigh.
Officials posted on Nash County's website that offices about a block from the courthouse were locked down Tuesday in reaction to the shooting.
State Highway Patrol Lt. Jeff Gordon says he doesn't know how many people were shot and
it's believed two suspects escaped the scene on foot.
Sheriff's deputies did not respond to telephone calls and the Nash County manager didn't immediately return messages seeking more information.
.