At least a million fish caracaras line the banks and water ways of the Winyah Bay in Georgetown County after a massive fish kill occurred earlier this week.
Officials with the South Carolina Department of Natural Resources were on the scene and said it was one of the largest fish kills they had seen."It was up to a million animals; certainly hundreds of thousands," said Dean Cane. Cane is a marine biologist with DNR.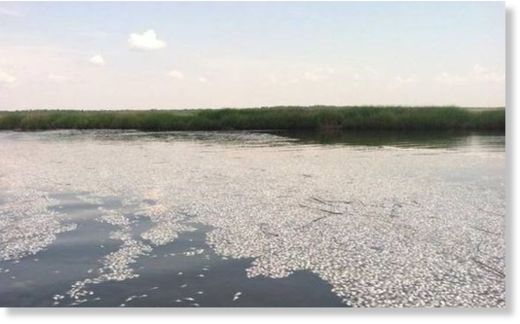 He spent Friday making sure the fish kill was a contained event.
Hundreds of thousands of fish all dying at one time in a body of water that is frequented by recreational boaters and fishers raises a lot of questions.
So News 13 asked Cane if people should be worried by the massive fish kill.
"There is no reason for the community to be concerned about this particular event because it's somewhat of a unique event in itself," he said.
Dean says due to hot temperatures during the summer water has less oxygen.
He says he believes a large group of fish were caught in a shallow tidal pool over night, when oxygen levels are even lower, causing the hundreds of thousands of fish to die within hours.
"It's just kind of a perfect storm of variables that you have at any one time," said Cane.
He says by morning, the oxygen levels would have returned to normal.
With at least a million dead fish now removed from the food chain and their carcasses floating in the water, News 13 asked Cane if this will affect the ecosystem.
"It's very temporary and these fish will decompose and go back into the system within days," he said.
He says a cleanup of the fish will not be needed and the Menhaden population, which was the most affected by the fish kill, will rebound back into the system very quickly.
Cane says water samples were taken at the site of the fish kill to assess what exactly happened and what if any lasting effects it will have on the area.