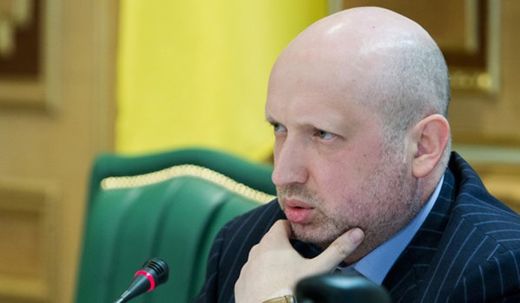 According to speaker of the Verkhovna Rada of Ukraine Alexander Turchynov,
representatives of security agencies deliberately whipped up the situation systematically misinforming the country's leadership about Russia's possible military intervention, which had never happened.
"Our intelligence agencies have about ten times a month reported that the time of a military attack on the part of the Russian Federation was defined - usually it was at three or four in the morning. And we sat in combat readiness at the command post... and the rest of the army was preparing for an open war with the Eastern neighbor. But it did not happen," Alexander Turchinov said in an interview with Novoye Vremya, which is to be released tomorrow.
However, according to him, in March, the Ukrainian army was not ready for possible military actions. "The Minister of Defense reported to me that our army numbered ... as many as 5 thousand people. Throughout Ukraine," said Turchinov.