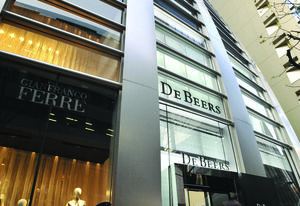 South Africa's economy is still mostly under the control of whites who held power under apartheid and the government needs to take more drastic steps to make sure the black majority can benefit from its wealth, President Jacob Zuma said on Tuesday.
Zuma, speaking at the start of a major policy meeting of his ruling African National Congress, said the challenges of poverty, unemployment and inequality posed long-term risks for Africa's richest country 18 years after the end of apartheid.
"The structure of the apartheid-era economy has remained largely intact,"
Zuma told several thousand ANC delegates.
"The ownership of the economy is still primarily in the hands of white males as it has always been,"
he said.
The ANC has drafted a raft of policy documents that call on mining firms to pay more to the state to help finance welfare spending. The proposals also advocate relying on state-owned enterprises to be engines of job creation and growth.
"The time has come to do something more drastic towards economic transformation and freedom," Zuma said.
But some economists have warned it would be dangerous to rely on state-owned firms since almost all of them have been mired in debt and management problems.
Zuma also said the debate over how the country's mining wealth should be shared should go beyond simply the question of "to nationalize or not to nationalize."
The party produced a research paper earlier this year saying nationalizing mines could bankrupt the state, but it suggested increasing taxes on windfall mining profits.
Zuma said the conference should consider how the state can obtain an "equitable share" of mineral wealth, which could be used more to benefit poor communities.
He also called for a new programme for land reform, saying the current "willing buyer-willing seller" policy had been too slow in returning white-owned farmland to blacks dispossessed by the apartheid state. But he did not spell out what alternative mechanisms of land ownership transfer should be adopted.
South Africa's black economic empowerment policy designed to give disenfranchised blacks greater ownership of the economy should be strengthened, Zuma added.
This policy has been criticized from within the ANC and by its governing allies in organized labor as only benefiting a small sliver of the population with political ties to the party that has ruled since apartheid ended in 1994.
The policy conference will end on Friday and its deliberations are being held behind closed doors.