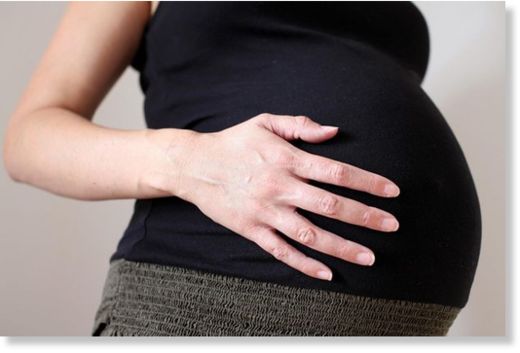 The 18-year-old, named locally as Veronica Carrera Chaparro, was arrested with her mother and sister following the baby's birth in November
A teenager sold her unborn baby on Facebook for just £68, police said. The 18-year-old, named locally as Veronica Carrera Chaparro, was arrested following the child's birth in November. Her mother and sister were also held on suspicion of assisting the sale. Chaparro, from Maipu in Chile, is believed to have discovered she was pregnant in February last year. She broke the news to her 17-year-old boyfriend two months later and begged him to keep it secret, but he told her family.
Police claim the teenager's mum Angela Chaparro, 42, and her 24-year-old sister Daniela Perez gave her three options. "Sell it, abort it or give it up for adoption," police chief Miguel Ampuero said.
The unborn child was advertised for sale on Facebook and immediately attracted interest from a couple in the Chilean city of Concepcion, but the parties could not negotiate a deal. A family from the Santiago neighbourhood of Puente Alto then offered to pay the child's £1,135 formal registration fees. A day after the baby was born on November 4, the buyer allegedly paid the fees to the authorities.
He then handed over 60,000 Chilean pesos - £68 - the birth mother, Chilean newspaper
Cooperativa
reports
. Chaparro, her mother and sister were arrested and charged and appeared before a court in Santiago on Sunday. Judge Ernesto Silva said the case was "very serious".
But he revealed that it could prove "complex" because, under Chilean law, it is "not a crime to offer over the delivery of a newborn over the internet, even though financial compensation is offered."
The buyers were also detained and will appear before a court on Monday.