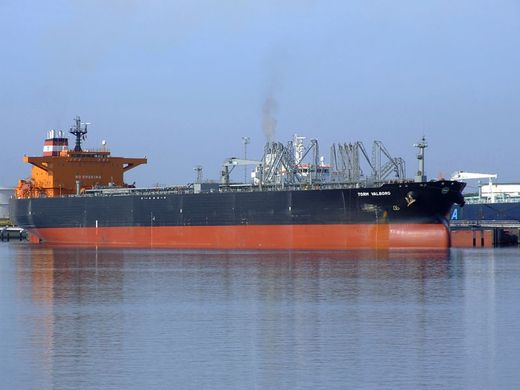 Refiners in Asia, Europe and Russia are shipping around half a million tonnes of heating oil and diesel to the United States this month after bitterly cold weather sharply reduced oil stocks there.
At least a dozen tankers have been booked so far in January to ship gasoil and diesel to the U.S. East Coast, according to traders and shipping data.
The majority of the tankers, or around 300,000 tonnes of oil product, originated from the Baltic Sea and Black Sea.
One tanker, the 100,000-tonne
Torm Valborg
, was chartered by Reliance , which operates the world's biggest refining complex in western India.
Around three medium-range tankers were booked from Europe on the west-bound transatlantic route, traders said.
Also, around five cargoes of jet fuel heading from the Middle East and Asia to Europe were diverted to the United States in recent days, with several likely to discharge in Florida, traders said.
"
U.S. East Coast heating oil stocks are low at the commercial level and are being reduced at the consumer level
. That market should remain tight and can't get much incremental supply from the U.S. Gulf due to the Jones Act restricting transport between the two regions by vessel," said Olivier Jakob, analyst at Zug, Switzerland-based Petromatrix.
"Russia will have to come to the rescue of the U.S. East Coast heating oil consumers since the Jones Act does not allow the U.S. Gulf to do it," he added.
The Jones Act generally requires that the maritime transport of cargo between points in the United States be carried by U.S.-flagged vessels that are at least 75 percent owned and crewed by U.S. citizens, with U.S. officers and built in U.S. shipyards.
Only one tanker, at 40,000 tonnes, delivered gasoil to the U.S. East Coast in December, traders said.
A sharp decline in U.S. distillate stocks to below their five-year average last week and icy weather that swept across the U.S. East Coast have sent U.S. ultra-low-sulphur diesel
futures
higher this week.
The difference between the front-month February U.S. and European benchmark gasoil futures, known as the HOGO, widened to above $32 a tonne on Thursday, prompting the rare arbitrage.
"There are lots of barrels looking for a market and East Coast stocks are rather low, so it is only natural that some of these barrels try to find a home in the East Coast market," said Andrew Reed, analyst at Massachusetts ESAI Energy.
Growth in global refinery production was expected to lead to a diesel glut in 2014, he added.