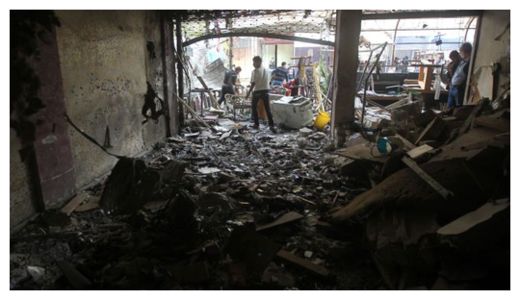 At least eight people have been killed and more than 20 others wounded after two bomb attacks hit a northern Iraqi town, security sources said.
According to Iraqi security officials, the explosions targeted a livestock market in the town of Tuz Khormatu, located 175 kilometers (110 miles) north of the Iraqi capital, Baghdad, on Friday.
Reports say at least 25 people were also wounded due to the new terrorist attack. No group has claimed responsibility for the deadly assault so far.
The Friday blasts took place a day after three bomb attacks led to the death of more than 35 Shia pilgrims and injured scores of others in areas south of Baghdad.
The attackers in Iraq often target crowded places, including markets, cafes and mosques, in an attempt to cause maximum casualties.
On December 1, Iraq's ministries of health and defense said that
948 people, including 852 civilians, 53 police officers and 43 soldiers,
had been killed in violent attacks across the country in November.
The figures make November one of the deadliest months in 2013, with
civilians accounting for about 90 percent of the fatalities.
The United Nations also says
at least 8,000 people
have lost their lives in Iraq so far this year.
Iraqi Prime Minister Nouri al-Maliki has blamed the al-Qaeda terrorist group for killing thousands of people in his country, saying that the group is "destroying the houses of citizens and killing them, and blowing up government departments."