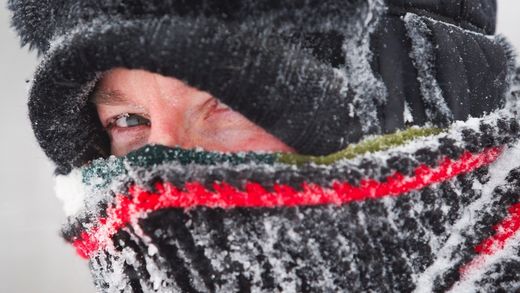 The blizzard that hit Calgary may be over, but residents are now left to dig themselves out from the mounds of snow left in the storm's wake.
The city declared a snow route parking ban would begin Wednesday morning at 9 a.m., which would allow crews to begin cleaning up Calgary roads.
The parking ban is the first of this season and only the fifth issued in the last three winters. City officials estimate Wednesday's ban will affect about 60,000 people across Calgary.
In the past, parking bans were issued only when there was an accumulation of five centimetres of snow or more, said Julie Yepishina-Geller, spokesperson for the City of Calgary
"But that's been changed this year in the bylaw, so now it's just a significant accumulation, so we basically are reserving parking bans for the few times a year where we actually do see really significant snowfalls," Yepishina-Geller told reporters.
The ban will be in place for up to 72 hours, and those who fail to move their vehicles from snow routes can be hit with a $75 fine.
The Trans-Canada Highway between Calgary and Brooks reopened on Tuesday afternoon, after a lengthy closure, but a number of highways remain closed.
Calgary police reported more than 175 road collisions over a 24-hour period - many of which were multi-vehicle pile ups - as gusting winds and drifting snow severely impacted visibility during the height of the storm.
On Tuesday, police urged residents to stay off the roads if possible.
The intense winter storm began in northwestern Alberta Sunday morning and spread south towards Lethbridge, dumping upwards of 30 centimetres of snow in some parts of the province.
South of Calgary, blizzard warnings remain in effect for Lethbridge and Brooks.
Calgary International Airport continued its travel advisory on Tuesday, as dozens of flights in an out of the airport were delayed or cancelled because of the weather.
Environment Canada's senior climatologist David Phillips said while the official start of winter is still a few weeks away, certain parts of Alberta have already seen significant snowfall and unusually cold temperatures.
Phillips told CTV News Channel on Tuesday that a little bit of snow and powerful winds are all that's needed to cause blizzard-like conditions.
"Yesterday at noon you had visibility down to 2/10th of a kilometre. You couldn't even see the front of the hood ornament on your car," he said.
Phillips said as the storm system that slammed Alberta moves east, Arctic-like temperatures will move into the area.
"This air like molasses - it's just going to stay."
He said Alberta could see temperatures that are 20 to 22 degrees colder than they should be for this time of year.
Phillips said the storm will weaken as it moves east, and Saskatchewan and Manitoba are not expected to see blizzard-like conditions.
While Environment Canada has forecasted that Western Canada will see a colder but shorter winter compared to last year, southern Ontario and Atlantic Canada are expected to see warmer than normal temperatures throughout the season.